Welcome to WinPCS™ - Windows Project Completion System - a certification tool (PCS / CMS), a tracking tool, a Construction and Commissioning Management System (CCMS)and a Preservation system, developed by Complan Group.

WinPCS was the very first PC based system which has assisted more than 600+ projects (some of the largest projects in the World) through a safe and managed execution. WinPCS is a reliable and predictable "out of the box" system that is made to handle any size or complex project (some with more than 1 milion Tags or Items) to archive the owner's goals. Our tehnology is in the forfront with a system that covers all platforms - Windows, Linux, Android and Apple OS with Tablets, Smart Phones as well as traditional PCs.

Not one project managed by our highly skilled personnel has failed in high quality turnover documentation.

Two new successfull and major project completed utilizing WinPCS :

We congratulate Woodside in their second time industry award achivement.

"The 'North Rankin Redevelopment Project (NR2) Setting new benchmarks for integrating offshore greenfield and brownfield production facilities' was announced as the Overall Winner of the Engineers Australia 2014 WA Engineering Excellence Awards

. In 2012 Woodside Pluto LNG Project also won the overall WA Engineering Excellence Award and the prestigious Sir William Hudson Award, the highest award for an engineering project conferred by Engineers Australia and acclaimed by engineers around the world.

Read more:Woodside or Engineers Australia

"ExxonMobil has reported the early start of production at its $US19 billion ($20.5 billion) liquefied natural gas project in Papua New Guinea, paving the way for early revenues for partners including Oil Search and Santos."

Read more:Exxon/PNG or smh.com.au

We have a diversified range of personnel capable of maintaining a high degree of professionalism and a project orientated perspective to manage your project. Complan have provided experienced personnel on some of the world's largest projects. WinPCS is simply a tool that performs without extra costs on a wide range of projects from simple pumps stations to large nuclear, LNG, mining and chemical projects. WinPCS is a proven and reliable system without support issues and you do not pay per user. WinPCS affords the client a system of UNLIMITED users at NO EXTRA COST.

We take over where others fail

WinPCS was made before any international standards were in place and we are glad to see that API (American Petroleum Institute) has now adopted the standards that WinPCS is build upon.

Our track record and references are simply unique. The Software is easy to use and has become a standard in turnover for even the most complicated projects. WinPCS can be adapted to the client needs and working processes without the requirement of off-site programmers and extra costly implementation. No two projects are the same and unexpected changes or special needs can be implemented within hours or in just minutes, not days or weeks. Even the most complex projects require experienced personnel necessary to maintain and manage the completions system. WinPCS requires a minimum staff levels and we have managed some of the largest projects consisting of more than 100.000 tags or equipment with three (3) or less people.

WinPCS has alternate methods of document storage.

1. Drag and drop. Simply drag your document from explorer and drop it on the appropriate object.

2. Our CDAT scanning software can handle more than 400 documents an hour by one operator and is an automated process affording the user with a high degree of accuracy and control. Simply drop the check sheets, certificates, punch items etc. into the scanner and start CDAT.

3. Mobile Solution for total paperless project documentation. Simply assign the work to the user and the interactive documents can be completed online or offline with optional transfer of data back to the database.

All documentation scanned or transferred into WinPCS are retained as a historical record and provide traceable quality assurance to the client and operations.

Flawless Handover is our focus:

Complan is a company, with very high ethical standards in executing projects and we pride ourselves in delivering what we promise. A solution that will be predictable in cost and functionality and we strive to deliver to any client's expectation. WinPCS has unlimited users per project, simply because the more users, the more eyes on the project and a common system for all to use.

Our goal is to help our clients achive a 100% audit trail across their projects, certified as fully tested and ready for safe operation.

WinPCS™ - is built to meet NORSOK / ISO / API or any other domestic standards with focus on safety regulations (HSE). This methodology applies to all projects irrespective of size. Basically any project that requires control and visibility. The dynamic nature of projects require tracking of all facets and for all participants to maintain system integrity in delivering the end product to meet regulations and specifications.

Are you in Control?

Complan Group can deliver services for Corporate Solutions in Completion and Turnover from BOD to final handover though all phases of project development, engineering, construction and commissioning to maintain compliance to the highest standards whilst affording the client with confidence of cost control, time management and predictable solutions based on best practises and lessens learned. In addition to the Completions and Turnover services WinPCS provides key element in providing a 100% traceable and managed approach to project verification and certification.

WinPCS was introduced into the Kingdom of Saudi Arabia and then the United Kingdom in 1992. Following this WinPCS was implemented on projects in Australia and Canada in 1997 with the Sultanate of Oman and the State of Qatar following a few years later. The methods used on these early projects are now standards throughout every executed project in these regions and it is being are slowly implemented on every project throughout Asia, South America and the USA.

WinPCS™ Enterprise is a high-speed Client/Server optimized for Internet access across multiple locations. WinPCS™ - will work across the Internet from nearly any corner of the World without any additional software requirements. WinPCS can communicate through corporate firewalls and proxy servers without modification in a manner similar to that used by Internet Banking for "real time monitoring". It is a proven and robust software package supplied with unlimited users and a suite of check sheets, preservation activities and certificates.

Test have shown that our unique TCP communication is 2 to 4 times faster than standard Webpage or Internet transmission and our communication will work even in the most difficult situations where drop outs due to bad connections may occur. Our system utilizes in-memory reporting on even complex reports, providing reports within seconds or as fast as your network can transmit or receive. WinPCS uses http, css and javascript in presenting Web and graph information with instant access from any Web-browser.

Our Mobile Solution solution is simply unique, making field work as easy as ABC, independent of any on-line access and fully compliant with paper sign off. Our Mobile Solution supports RFID and geo-positioning data and along with our standard features allows the capture of vital information from the field, storing data in a readable format to be used by any maintenance system. Documentation is stored with "wet signatures" converted automatically into flat file PDFs. A computerized system for field activities like no others.

If you have experienced our unique CDAT scanning tool then our Mobile Solution will simply amaze you in the practical use of Tablets in the field.

WinPCS™ - visualizes and displays the project as hierarchical sites, units, systems, subsystems, work packs, construction areas and zones, modules with all equipment, P&ID, Loop drawings, ISOs, datasheets, HSE and procedures attached and visible. A complete information system for management, engineering, technicians and inspectors. WinPCS incoporates a module (LINKS) that allows you to see the cable connection logic from field equipment back to panels or PCS diplays or vice versa ensuring that cables and junction boxes are properly defined and connected in accordance with the engineering schedules and drawings.

WinPCS has a full featured maintenance and preservation module included.

WinPCS™ - is a tool for any project to meet and manage required objectives from start to finish.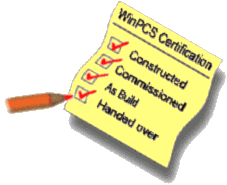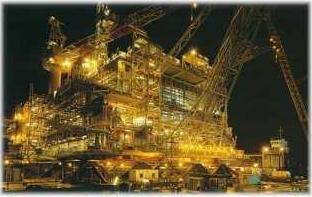 A structured systematic approach is the key to success
Early preparation on a project is the key to removing potential obstacles and preparing for smooth handovers from vendors, construction and commissioning. Focussing on key issues such as the maintenance of defined procedures, standards, tagging conventions, system boundaries etc. will reduce the probabiliity of impact to project schedules and assist in increased productivity with the resultant decrease in costs. Complan can assist and support the early stages of a project to provide pathways to maintaining the fundamentals and standards of the project to optomize the informstion for an electronic approach to support the Construction, Commissioning, Handover and Operations phases.

Please contact us on info@winpcs.com for more information or give us a call

Complan is a Group of companies with offices in Oslo, Houston, Perth, London, Singapore and Brasil The Complan Group offers both an Electronic Completion System (WinPCS) as well as Commissioning, Completion, and Maintenance, Services to both domestic and international industrial markets. Currently our projects span the globe, in locations such as China, USA, Canada, Peru, Colombia, Brazil, Chile, Russia, South East Asia, Europe, Middle East and Australia including Oceania.

We maintain our position as a skilled and independent organization that engages neither in sales, manufacturing nor installation, to ensure unbiased performance in support, verification, testing and critical decisions.

WinPCS™ -

has been used on over 600+ major projects (US$100m and larger to US$ 40b size) in the last 29 years. Our many years of experience in providing this service for complex projects has enabled us to focus on a strict cost efficiency, minimum staff, and complete handover with total visibility of the project.

We can do for you what we do best.

Complan Group can deliver a realistic and practical approach in quality assurance and control (QA/QC), and completions activities. Starting early, we can ensure that all information is collected, validated and that, prior to a contract award, Engineering, Fabricators, Vendors and Contractors, will have a clear understanding of what is expected and what is they need to deliver.

Stay organised from the very beginning to the very end

This is so important. We see projects failing and cost escalation due simple measures being overlooked. Engineering, Vendors and Fabrication inspections and documentations prior to site assembly are a critical part of your project. Problems here may eventually end up at the end of your project and may have an unexpected impact on costs and your schedules.

Or to simplify the question - do your cables have one, two, or maybe many ends? Believe it or not - we find strange things out of Engineering data in every project. Are your Junction boxes really ready to feed the different systems? What do you need to do to ensure that your project is on track?

WinPCS™ - simply delivers facts not fiction.

These are answers you will have early, before they become a nightmare at the end of your project. Remember that in WinPCS is where all your engineering data will come together for all disciplines for the first time. Not only that - you data will be verified through construction - checked, inspected, verified and ready for you maintenance systems. You probably spend millions to load you Maintenance system - but they are already there at your finger tip. Basically free of charge. There are some very big savings out there - by simply reducing double work.

Complan Group is focused on Global markets and prides ourselves in providing experienced multi-nationals local staff and highly qualified QA/QC engineers, Discipline Engineers, Tradespersons and support staff in delivering an on-time and on-budget systematic approach to Vendor inspections, MC, Completions, Hook-up, Commissioning and Maintenance of any new and ongoing projects. Their experiences range from Offshore Platforms, Sub Sea, FPSO's, Process Plants, High Speed Rail Facilities, Airports, Hospitals, Chemical Process and the diversity in the Mining Industry.

Instant graphical / trend reports on any level bring the managers in control.

- - Developments -

Our new software for handheld, tablet and smart phones - with wet signatures, OCR and utilities. Create Check-sheet, Procedures and other advanced live documents within minutes.

-------------------

WinPCS Enterprise version work on Linux and Windows and on any SQL Database handling thousands of active users for large projects.

-------------------

Complan Group is focusing on adding a complete graphical instrument Loop handling system. (Loop drawing and termination) Information already stored in WinPCS. This will enable WinPCS to cover all facets - one program - for all the project team payers - with unlimited users and projects sites.

-------------------

Our Barcode Manager, CDAT (version 2), programmed in C/C++, and x86 assembly, for increased performance, is available for both old and new projects. This is a fully automate document recognition software for return of all documents and ensure visual and logical attachment of all performances tests, etc. PDF files are created without the need for additional software.

This activity saves projects millions of dollars in handling turnover documentation. WinPCS can handle more than 400 returning check-sheets from the field (fully scanned and statused) in less than 1 hour and this is done by one operator. So even the largest project can be serviced with just a few people.

---------------------

WinPCS Enterprise a 32/64bit CLIENT/SERVER:

- now released. WinPCS operates as a Thick and Thin Client and a Server that is now able to run as an independent Web server. No need for additional software. WinPCS includes a Document Replication and synchronization with an optimized transaction between multiple sites and the users located in different places around the world. The communication link between sites can be a standard normal ADSL/SHDSL or a fibre connection to the Internet, which commonly exists at these sites.

Native TCP/IP with HTTPS connects you through corporate firewalls and proxies without the need for any additional software. WinPCS uses a native communication protocol that utilizes compression and a proprietary security algorithm. This yields a fast and secure optimized connection between the Server and Clients in a project.

We can now offer the software on an

ASP (Application Service Provider) model where we will service the software, hardware, back-up and communication lines (With data centres in Oslo, Houston, Singapore, Perth - We run HP blade Servers with latest Windows Server Software) and with high speed fibre optic network connections.

We will ensure that the system is tuned to the best possible performance, data integrity, and limit typical obstacles like security / hardware/ communication lines, etc. This concept also allows the clients to tie in smaller sub-contractors and vendors as well.




SOFTWARE DEVELOPMENT:

Our goal has always been to develop the very best application for the Construction industry but we are still actively striving to meet the goals for "The Ultimate Project Completion & Management System". A development that has given additional and substantial cost saving element to our clients. Our latest development includes:

Handheld applications and P-Markup our new mark-up software for sub-system directly on PI&D and other drawings which can be converted into PDF and directly viewed within WinPCS.

New features added:
Full Maintenance System which takes WinPCS from Engineering and Construction for the life of the Project. Imagine a flawless transition from construction to maintenance - You will be in operational and maintenance without any transition - with all historical data fully visual with just at a mouse click.

Our Facility Management system controls day to day administration of large assets including personnel, tasks, jobs, service orders, utilities and invoicing.

Wireless Tablet PC with Electronic Field Checking and Job Cards.

Automatic mirroring of documents to a remote server.

Automatic Build-in Back-Up system
Document Portal

WinPCS™ - also includes document handling for multiple storage location (sites) with synchronization, viewing and revision control. A complete Document Portal with single point retrieval (as a Cloud), not only by document number but also through associated equipment, system and other natural and logical breakdowns. Documents published at remote sites can be instantly shared by all project members no matter where they sit.


Total visibility.

WinPCS™ - is designed as a system tool for all disciplines so that they can utilize a common tool to achieve common objectives. The visibility will create transparency between different disciplines and as such create an environment rarely seen in the execution of a project. With this approach grey areas are minimized between the fabricator, vendor, construction contractor through to commissioning and handover,

Make your project transparent

Sharing information is vital to any project, unlimted users means more visibility to check and verify data and information. The discipline engineers, planners and managers that use the system are able to perform their functions with the knowledge that the data is being verified and available on a day by day basis. This level of information empowers the team to deliver KPIs from knowledge of the totality of the project: i.e. objective, not subjective, data/information.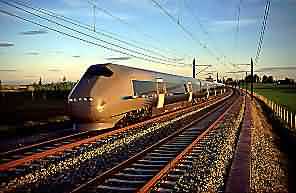 High Speed Railroad - Oslo Airport - Norway

Contact us - please see our phone List

US office 16417 Squyres Rd, Spring, 77379, Texas, USA

WinPCS™

(1990-2020) - copyright of Complan Network AS